THE TRANSFORMATIVE POWER OF CHANGE:
As I mentioned in the intro video of my blog last month, it's time for CHANGE.
After all a new season is upon us and what better time to try something new.
This month I'd like to take you through the metamorphosis of a natural beauty into a polished glamazon!
Roxanne has a girl next door look, with beautiful features and an enviable naturally thin and tall physique.
In her day to day life she primarily reaches for no-fuss, easy to wear outfits; consisting of mostly casual pants, paired with comfortable tops, jackets and shoes. This way of dressing is suitable for her current life style.
For her transformation we decided to show off Roxanne's beautiful eyes by giving her a cropped hair style, with wispy bangs gently framing her face.
Her features were enhanced with warm rich tones of amber, rose and brown; her eyes where made the focal point with smokey shadows.
For a pulled together, comfortable, casual yet polished look, I chose a black tapered leg pant, color block mock pullover and a reversible fur vest. To complete the look I chose suede platform booties.
For a day look Roxanne rocked a shade of coral which brought out her playful side. Completing the look with back zipped, tasseled, fun leopard print platform pumps.
For a day into evening look, keeping with her style aesthetic I selected an easy, no fuss peplum tweed dress  which showcases her extra long legs.
And for that special night out on the town she stepped out of her comfort zone a bit and finally found the 'glamazon' within!

                                             
                                                   Here She Is On A Typical Day                                            
The Transformation Begins


                  She's ready for a day in the city, a day at the office, cocktails or a night out on the town!
  
                                                           THE GLAMAZON  




                    Hair: MERCEDES INTERNATIONAL                              Make-Up:  SEPHORA 
                                    205 West 104th Street                                                                      808 Columbus Avenue
                                      New York, NY 10025                                                                         New York, NY 10025 
                                      212-280-3123                                                                                    212-280-2525
                                      Stylist: Isabel                                                                                      Make-up Artist: Natasha B.
                                                                                                            TheMakeupArtiist@gmail.com
                       Clothing:    DARRYL'S                                    DARRYL'S
                                                       492 Amsterdam Avenue                            41 East Market Street
                                                       New York, NY 10024                                 Rhinebeck, New York 12572
                                                       212-874-6677                                            845-876-8800
                                                               
                                                                 
                                                                      Shoes: DSW
            Thank you to all the wonderful people who made this all possible! Roxanne, Isabel, Natasha and Darryl!                          
                             


                            COATS OF THE SEASON

                                                        Mixed Media Coat of Wool & Leather


                                                                           Barneys
                                                                     The Utility Parka


                                                                     Marc by Marc Jacobs 
                                                                           The Peacoat


                                                                                Zara


                                                                           Color Block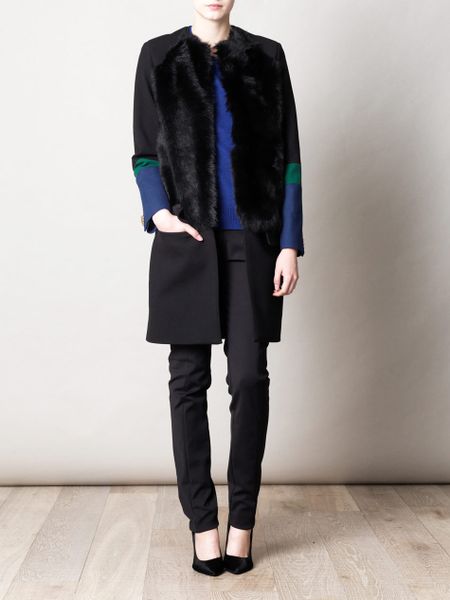 Preen


                                                                     Shearling Jacket


                                                                            Rick Owens
                                                                           The Cocoon 


                                                                            Jil Sander


                                                                         Asian Influence


Aquilano Rimondi        



TREND HAIR IDEAS FOR FALL 2012:



The Deep Side Part

                        


With A Twist



The Pony


The Bang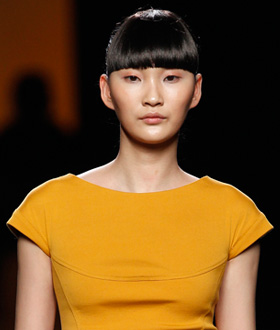 Low Volume Hair


The Bun 

                              
The Natural Look
Asymmetrical Layers

                    
          
The Bouffant 



Dip-dyed Hair 


The Braid

                        
INTERIOR DESIGN: 
THE LIVING ROOM


This month I wanted to take a look at the living room. I have put together all the elements which go into a modern sophisticated space. A space which still lends itself to a very comfortable relaxed vibe. Taking the high, low approach I have mixed furniture and decor selections from Ikea, Rugs USA, Lowe's, Crate and Barrel as well as Restoration Hardware with fine French Antiques (commode, table lamps, coffee table and  mirror) accented with casual throw pillows adorning contemporary arm chairs.
                                      Ikea
Duane Modern

                                                             
Bright Chair Company

Esty

                                                                       

                                                                                     Esty
Antique Jensen Side Table
                           Rugs USA
                               Antique Mirror
                             Antique French Empire
Antique Louis XV Chinoiserie Bombe Commode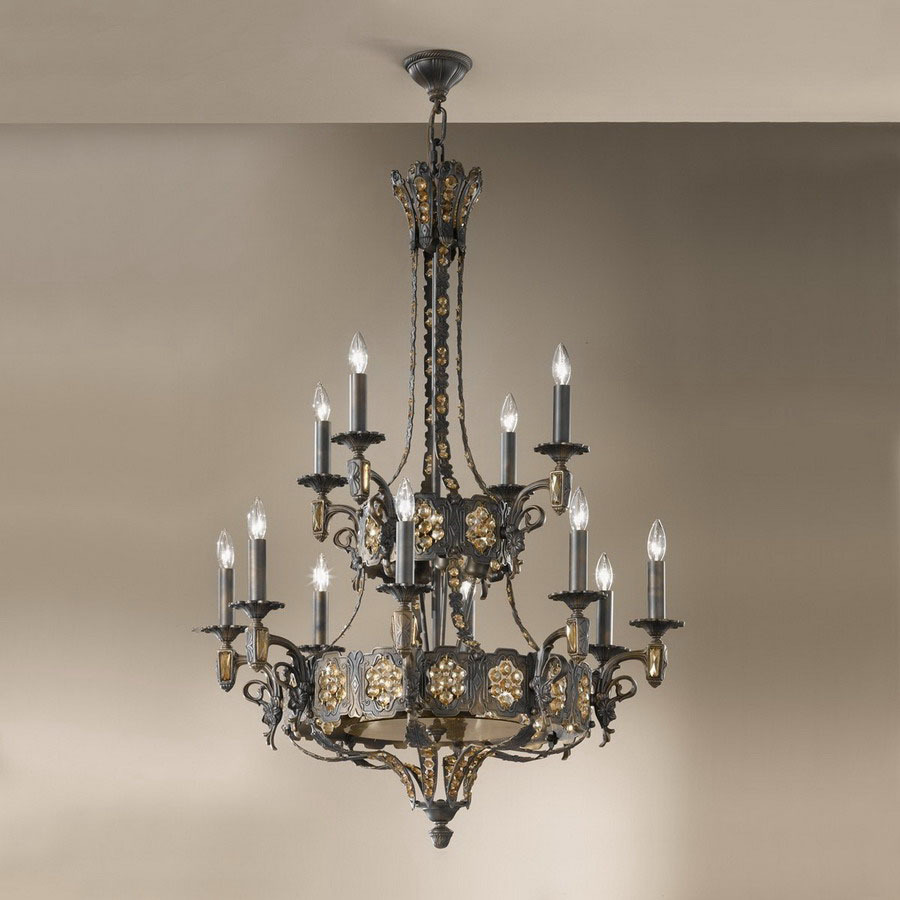 Until next time….."Work It"

 

ERB
BELLA'S FUND:
Click Below Link to donate:
http://cota.donorpages.com/PatientOnlineDonation/COTAforBellaT/
Or you may mail your donation to:
Children's Organ Transplant Association
Blommington, Indiana 47403
***Please make check payable to : COTA
***Memo: In honor of Bella Tomlinson
Thank you in advance for your generosity, support, well wishes and love. It is greatly appreciated!